3 Febbraio 2018 [Antica Osteria Caramel]
The Sponges Live @ Antica Osteria Caramel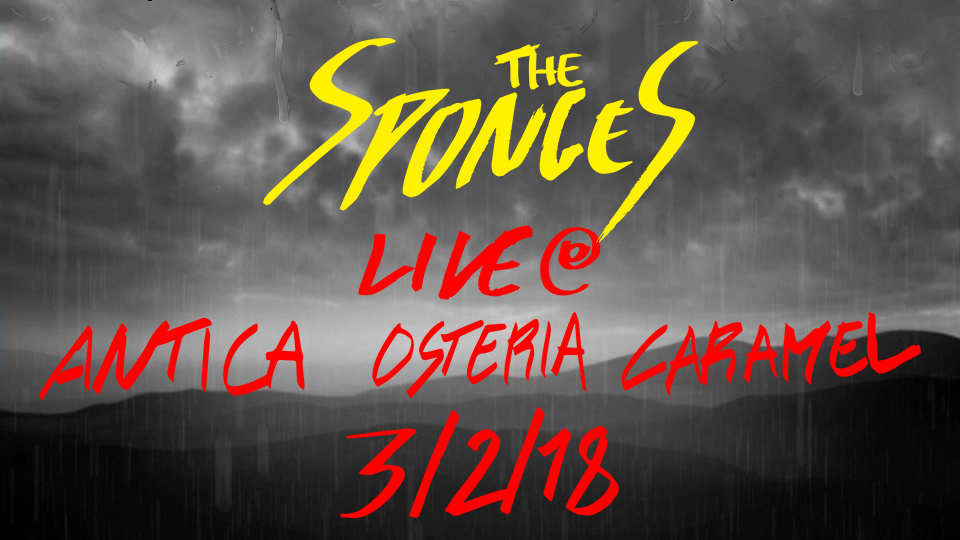 Event info
È iniziato il 2018 e naturalmente non potevano mancare le Vostre Spugne di fiducia con i loro imperdibili concerti!!!
In questa occasione torniamo da vecchi amici (lo staff dell'ex Evamos Cafe) ma in una location tutta nuova: l'Antica Osteria Caramel!!
Quindi come sempre vi vogliamo numerosi per battezzare anche questo nuovo locale con il sano Hard Rock targato The Sponges e inoltre scoprire tutte le novità che abbiamo preparato!!
Non mancate a questo evento fantastico dove potrete ascoltare i nostri inediti, vedere le novità targate The Sponges e vincere anche una BIRRA GRATIS…. come?
NON MANCATE E LO SAPRETE!!!
(Non è una bugia quella della birra)
Vi aspettiamo, Stay Rock!!!